Сыграть в We Become What We Behold [Fan-Made Port]
We Become What We Behold is a 5 minute game that looks at how social media magnifies small differences into gross monstrosities. It is a non-partisan game about politics, examining the horror of the viral nature of divisiveness and tribalism.
The player captures "news," controlling what the circles and squares see on a screen and having sway over how they think and act.
warning: the following program contains scenes of snobbery, rudeness & mass murder. Viewer discretion is advised.
We Become What We Behold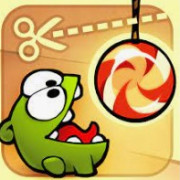 We Become What We Behold is an exciting game created by Nicky Case. Choose what to include and capture the story of the Squares and Circles with a camera.
Have you ever wanted to become a cameraman or producer? Maybe, you don't have enough conditions to follow these job dreams in reality. However, by participating in this game, you can practice as a cameraman to record all the Squares and Circles events. Are you ready?
Start with observing and catching simple misunderstandings between a circle and a square, and then make your choices to generate tension between the masses of Circles and Squares. You can amplify it in the media to reach a larger audience. As a result, a minor disagreement between a circle and a square can become more tricky. Note that you can choose what to include in exclude out of the frame. That shapes the rest of the story of the Squares and Circles. This heightens the circles and squares tension, resulting in a vicious cycle of rage and hatred that quickly escalates to a violent conclusion. What is the difference between disagreement, rage, and hatred? See reactions of the squares and circles to know.
How to control
Use the left mouse button to capture a moment.
Developer and Platform
This game was developed by Nicky Case and released in 2016. In 2018, it was updated with interesting new features. This game is available in the web browser on both PC and mobile devices.
Questions Frequently Asked
1. Are there multiple endings in We Become What We Behold?
No, there is only one ending in this game. Although you try playing this game in different ways, they will lead to the same ending which is the fight between Circles and Squares. The cause of this riot is a Circle wearing a hat. He shoots down the crazy Square, which results in angriness and fear of all people. Finally, all people are killed in the fight. Only a couple of Square and Circle who love peace and fight for peace in the war still stay alive happily until the end of the game.
2. What is the message of We Become What We Behold?
In a sense, the message of this game is really simple. «A little bad will have an effect on the community». Specifically, an individual action onto a whole group results in gross distortions of reality. The camera and television which simply record moments in reality overtake reality itself. They make one bad moment into an awful universal truth. From that, you can realize an obvious message of this game: «Just behold yourself instead of becoming what you behold».
In addition, after the end of the game, you can learn one more useful message: «Peace is the last destination of the world».
We Become What We Behold
This silly game was created by me, Nicky Case, in two months!
Here's my wobsite, my tweeter, and if you'd like to
buy me a pumpkin spice latte, my patreon.
Thank you so much for playing! <3
THIS GAME IS OPEN SAUCE
I'm releasing all my code and art to the public domain, zero rights reserved!
Which means if you wanna remix this game, you already have my permission!
For the full source code, and links to the other Creative Commons
art/code/sounds I used, check out this game's Github repo.
Игра Мы Становимся Тем, Что Мы Видим
Игра начнется после знаменитой цитаты одного из известных всему миру фотографов, который может сделать из обычной фотографии настоящее произведение искусства. Но представляете ли вы себя в роли такого фотографа, который может запечатлеть самые обычные моменты из жизни людей и описать их?

Мышкой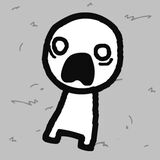 Здесь вы можете бесплатно поиграть в онлайн игру — Мы Становимся Тем, Что Мы Видим , оригинальное название — We Become What We Behold . В эту игру сыграли 55829 раз(а) и она получила оценку 4.5 из 5, проголосовали 252 человек(а).
Дата релиза: Октябрь 2018
Разработчик: Nicky Case
Платформа: Веб браузер ( ПК, мобильные телефоны и планшеты )
Технология: html5 . Работает во всех современных браузерах
Возможность играть на весь экран
Возрастная категория: 16 +
Как играть?
Идея игры весьма уникальна и интересна, вы берете в руки профессиональную фотокамеры и отправляетесь на фотоохоту. Посмотрите вокруг, сколько всего интересного в том числе людей, бегающих по своим делам. Вот, например бежит человечек и просто радуется, а вот побежал персонаж в шляпке, совсем скоро такие шляпки появятся и у других. Ну разве это не момент для отличной фотографии или посмотрите на этих с сердечками, наверняка они подумывают об уединении.